Fall/Winter 2022
Expert Instruction in Tai Chi and Chi Kung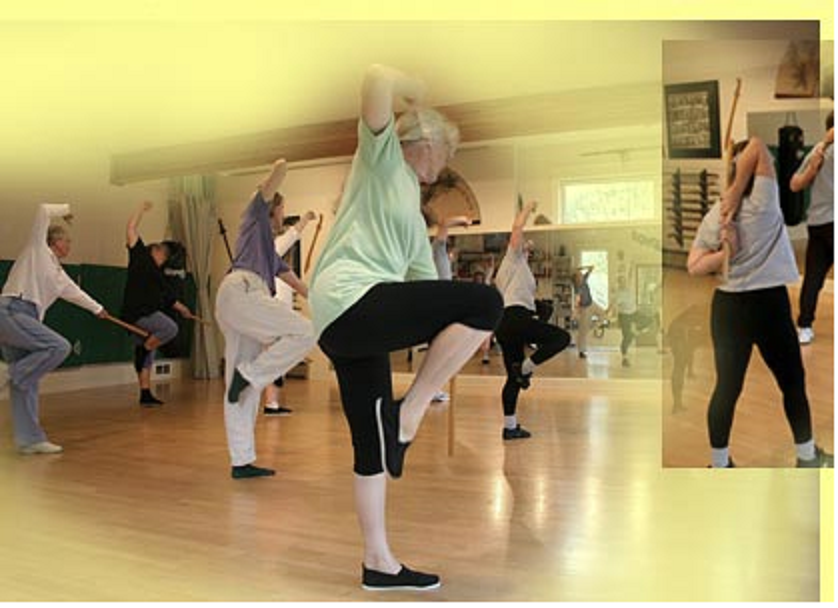 Click here to view all classes offered by Gilman Studio- Plus Lists of the Names of all Movements in All Forms>
Fees: No fees at this time.
Important Class Information: Until further notice. Continuing now, we will be studying the 108 movement form in great detail. Perfect for new students or advanced. Just show up at Chetzemoka Park any time- sooner rather than later. No fees.
Dear Fellow Tai Chi Enthusiast,
Due to the threat to our community, Heather has decided to cancel group classes at the studio. I certainly understand her concern for our safety. I am so sorry, but the situation demands being ultra careful. So all our classes at the studio are cancelled until further notice.
That said, I have decided to offer Tai Chi in the Chetzemoka Park four days a week: Monday, Wednesday, and Friday at 9 AM to 11 or so, and Saturday from 9:30 to 11. All levels welcome. There will not be a monthly fee until we are back in the studio, hopefully sooner than later.
Exercise, relaxation, fresh air, and the feeling of being in control are so important during this period. Our love and best wishes are flowing from our staff to you. Take care.
Please check back in for further information or call 360 385-5027.
Time
Class
Instructor
9 – 10 AM

Morning Exercises – All wecome 


"Sticks"

Michael Gilman

10 – 11 AM

 Tai Chi


108 Form – New Students Welcome

Michael Gilman
Time
Class
Instructor
No Classes

 

 
Time
Class
Instructor
9 – 10 AM
Open the Gates Qigong – Open to all students
Michael Gilman

 

10 – 11 AM

5-6 PM                                                                                                        

108  Form (New students welcome)


Yang Tai Chi Long Form 108 

Michael Gilman

Stephanie Morrell
Time
Class
Instructor
9 – 10 AM
Partner Cane Form

Michael Gilman

10 – 11 AM

 

108 Form

 

Michael Gilman

 

 
Time
Class
Instructor
9:30 – 11 AM

Saturday in the Park. 


Drop in Free – All Welcome

Michael Gilman