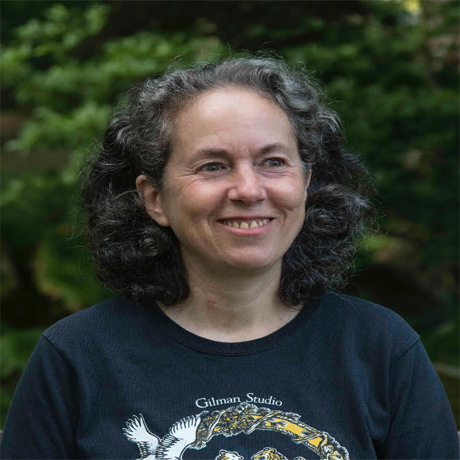 Susanne Skadron is a gifted musician and singer who graduated from the University Of California Irvine with a music degree in 1986. She has been a professional singer and pianist for 25 years and has taught voice and piano.
While in California, Susanne was certified as a massage therapist. She expanded her studies in healing modalities to include Shiatsu.
Working privately and in chiropractic offices she explored the benefits of sound healing. She would tone into areas of discomfort in clients while encouraging them to enter the discomfort and "let it have a voice". Clients would let out "release sounds" which alleviated their discomfort. During this time Susanne also began her studies into chi kung and yoga.
Susanne move to Palo Alto in the mid-1990's and studied at the Balance Center intensively, learning postural healing work. These studies helped Susanne immensely.
She moved to Port Townsend and has been studying Tai Chi Chuan and Chi Kung with Michael Gilman. She's now using her strong musical background to develop Sound Chi Kung. With her Shiatsu expertise, she is able to incorporate acupressure into her Sound Chi Kung. Both singers and non-singers have found Sound Chi Kung helpful for self-healing.