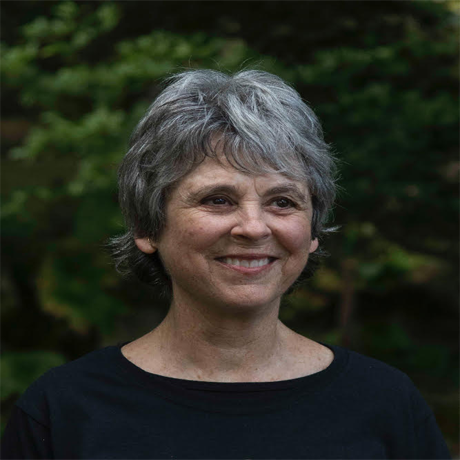 Joyce Wilkerson is a textile artist and tai chi enthusiast. Born in Memphis, Tennessee, she studied at Vanderbilt University and the Massachusetts College of Art.
An interest in Qiqong led her to the Gilman Studio in 2004 to study with Michael Gilman. Her Tai Chi studies include Yang Style 108 Long form, the 34 Movement Short form, the 54 Movement form; Tai Chi sword, solo and partner; Tai Chi Saber, solo and partner, Partner Cane Form, and the Sanshou 88 sparring form.
"Since the beginning, I've loved the flowing, meditative movements. It has become part of me now. I feel that tai chi has transformed me from the inside out, and I enjoy sharing the wonderful practice of Tai Chi Chuan with others."
Joyce is a studio artist and weaver specializing in the design and production of wearable art and interior textiles. An interest in sailing brought Joyce and her husband Jon to Port Townsend.